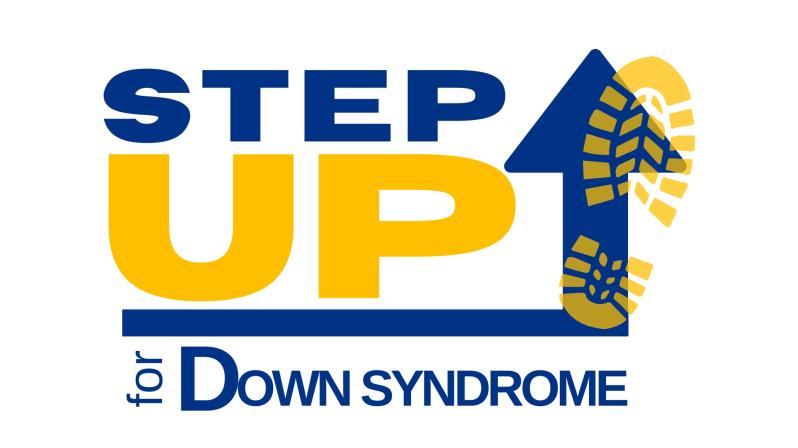 Zac Langford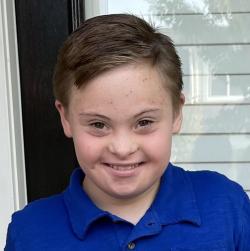 October is Zac's favorite month of the year!
Fall arrives, pumpkins everywhere and we celebrate
Down Syndrome Awareness Month!!
Down Syndrome Alabama (DSA) has been a part of our lives for 9 years and we are so grateful for all the support, education, advocacy and most of all friends we didn't know we needed. We are so thankful for all our family and friends who have supported DSA over the years. The funds we have raised have not only helped our family but others walking the same DS journey.
We would love for you for to join us at the Step Up for Down Syndrome Walk this year on October 24, 2021 at Veterans Park. It's a family fun festival experience and we walk less than a mile around the park to celebrate the milestones of Zac and all his friends who have Down syndrome.
Here is the link to registger: https://downsyndromealabama.org/step-up-for-down-syndrome/
When you register please click on "Join Your Favorite Fundraising Team" and select to join Zac's Pack so we know to look for you on the day of the event. You can then set up your own fundraising page and help fundraise and help us reach our goal.
We have set our fundrasing goal for $1,500 this year. If you would like to help us reach our goal, please click on the donation link on this page. You can also donate through Venmo @Stephanie-Langford5, find our FB fundraiser or contact Rob or I if you would like to donate in another way.
Rob is hosting his Sing-a-thon on October 19 at Slagheap in Trussville from 6-9pm . We hope to see you there!
Thank you from the bottom of all our hearts!
Rob, Stephanie, Lauren and Zac Langford
ABOUT STEP UP for DOWN SYNDROME 2021
You can STEP UP and support people living with Down syndrome!
In conjunction with Down syndrome awareness month, our walk and celebration is the biggest fundraiser of the year and one you don't want to miss!
Supporters
Name
Date
Amount
Comments
Stephanie M Langford
11/08/2021
$21.00
Dianne Waller
10/23/2021
$20.00
Shauntey Goins McClain
10/21/2021
$51.80
Kelli Sahai
10/20/2021
$23.70
Peter Casie
10/20/2021
$10.00
Judy M. Langford
10/20/2021
$100.00
Anonymous Donor
10/20/2021
$250.00
Rob's Singathon Donors
Rachelle Russell
10/20/2021
$250.00
Stephanie M Langford
10/20/2021
$60.00
Kelli Sahai
10/20/2021
$26.50
Marianne Sharbel
10/19/2021
$31.60
Linda Carter
10/19/2021
$15.76
Love you Zac!
George Harding
10/19/2021
$51.80
Such a great young man. Zac knows no strangers.
Jennie Wingett Erwin
10/19/2021
$51.80
??
Erica Christie
10/19/2021
$20.91
Proud of you Zac!
Scott and Leslee Hughes
10/19/2021
$257.78
Connie & Andrea Young-Donovan
10/19/2021
$36.35
Carole Polk
10/19/2021
$51.80
Corrie Merchant
10/19/2021
$31.20
Sing a thon
Lee Dykes
10/19/2021
$51.80
Sing-a-thon in honor of Zac War Eagle!
Amanda Watson
10/19/2021
$103.30
Sing-a-thon
Tracy Bowen
10/18/2021
$36.35
Stephanie M Langford
10/17/2021
$43.45
Anonymous Donor
10/15/2021
$321.00
bingo card
David Chaplin
10/11/2021
$15.80
Jean Cox
10/02/2021
$31.60
Jean Cox
10/02/2021
$16.70
Stephanie M Langford
09/11/2021
$103.30
I love you Zac! I'm so proud of you and pray that you have the opportunities to live out your dreams. I will always be our biggest cheerleader.
Total
$2,085.30
Report Abuse
Edit My Page